Adult Resource Alliance Care Transition Team of Yellowstone County
Adult Resource Alliance Care Transition Team of Yellowstone County aims to decrease utilization of emergency and hospital services in Yellowstone County by providing wraparound services for residents who are "super-utilizers" of emergency room and hospital services.
The Care Transition Team receives client referrals from Billings Clinic, St. Vincent Healthcare, and RiverStone Health. They conduct home visits and develop individualized care plans that aim to decrease stressors brought on by frequent illness, gain access to resources in the community, communicate with their healthcare team, and create the ability to better tolerate life circumstances.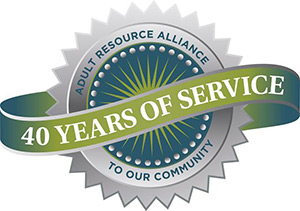 Team members begin by managing their clients' individual care needs and work towards graduation with the client managing their own daily needs. Services provided by team members may range from education on health and safety to assistance with finding new housing.
The "super-utilizers" are defined as individuals living in Yellowstone County who have been admitted to the Emergency Department five or more times and two or more hospital admissions in a six month period.
Some of the major partners and funders of this project are Adult Resource Alliance, Billings Clinic, St. Vincent Healthcare, Healthy by Design, RiverStone Health, Montana Department of Health and Human Services, Montana Healthcare Foundation, Mountain-Pacific Quality Health Foundation, Robert Wood Johnson Foundation, and Centers for Medicare & Medicaid Services. The planning team for this project was convened by Healthy By Design.
The Team has seen a decrease in or cessation of ER and hospital visits. The clients now contact their primary care physician office prior to visiting the ER for non-emergencies. Communication has increased, and clients have stories of how the team empowered them to find stability.
Billings Clinic, St. Vincent Healthcare, and RiverStone Health have a unity and shared vision in this project that played a key role in this program's success. The planning committee had a vital part in making real-time, collaborative decisions.
When asked what advice she would give, Jennifer Hough said, "Be creative. No two individuals or circumstances are alike once they are outside of the hospital walls. Take the time to really listen to the person and their thoughts about the reason for their current state – all too often, they just want to be heard." — Jennifer Hough RN, MSN, CCRN, Adult Resource Alliance
This resource has been very helpful for individuals who have participated in the program. For more information on the Adult Resource Alliance, visit their website at https://www.allianceyc.org/
Evidence-Based Resources
"Super-utilizers" seeking care can rack up a high bill both for the patient and for the facility they visit. By discussing both the financial strain and the care necessary with the patient, the "super-utilizer" feels supported. Listening to the patient and using a multi-disciplinary approach to their care can lead to better outcomes for the patient and the facility. For more information, visit the websites listed below.